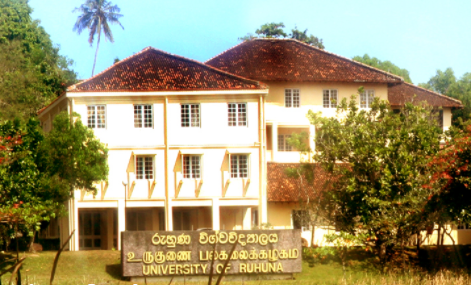 The Central Finance Administration Unit of the University of Ruhuna is located in the main campus premises at Wellamadama, Matara which consists five divisions including Bursar's Office, Accounts division, Salaries & Loans division, Payment division and Supplies division.
Finance divisions of Faculty of Agriculture and Faculty of Technology are located in Kamburupitiya, Matara and Karagoda, Uyangoda, Kamburupitiya, Matara respectively.
Finance Divisions of  Faculty of Medicine, Engineering and Allied Health Sciences are located in Karapitiya, Galle, Hapugala, Galle and Uluwitike, Galle respectively.