Maintenance of Lands, Buildings and Facilities Unit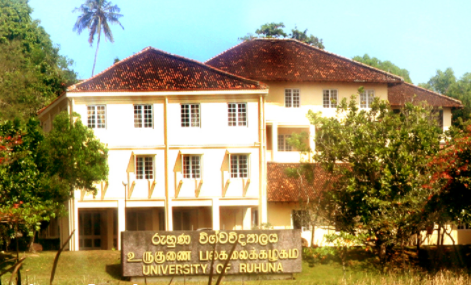 Maintenance of Lands, Buildings and Facilities Unit is responsible for maintaining all facilities of the University of Ruhuna. The Unit is directly responsible for repair and upkeep of all buildings, plumbing, electrical, and other civil maintenance works.
The faculties located outside the main campus, Medicine, Engineering, Agriculture and Technology operate under separate maintenance units, but they are supervised by the Head/Maintenance at Wellamadama premises.
Head of the Maintenance Unit is a Civil Engineer, generally addressed as the "Works Engineer" and his supportive Staff includes one Works Superintendent (Civil), Three Work Supervisors (Civil) and one Works Supervisor (Electrical). The Works at each Maintenance Unit of all outside faculties are being supervised by a Works Supervisor (Civil). Skilled and unskilled labour force at the Maintenance Unit, Wellamadama is 48 members and the whole workforce of all maintenance units exceeds 100 members.